Salon Management Studio is looking for someone who is serious about growing their business – is that person you? We are looking for a business woman who is committed to increasing her turnover. We are looking for one Salon Owner who wants more customers and is prepared to do something about it.
If you believe that you are that Salon Owner then we want to reward you! From the 1st of November to the 29th of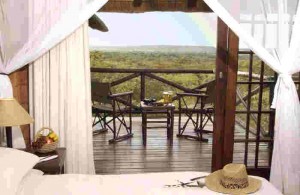 February, Salon Management Studio is going to run an unbelievable competition. We want to give our customers the tools, training, ideas and knowledge to make more money and build a more successful business – and the Salon Owner who uses these tools to grow her business the most will be rewarded by being sent to a luxury game lodge with her partner for two nights.
The idea is simple – use Salon Studio CRM to market your business, find more customers and make more money. The cherry on top is that not only do you reach your goals and make more money in your Salon but you also get rewarded! It doesn't get easier than that.
The competition runs through the start of summer, into Christmas and New Year, plus it only finishes after Valentine's Day. In other words, we are running this competition at a time of the year when marketing opportunities abound. It is tough to market your business during winter but at this time of the year marketing gets much easier! If you can't grow your business over the next four months then maybe you should sell your business and get a job!
Here are the terms and conditions. (No catches, only benefits!)
1. To enter, go to our Facebook Page by clicking here. Click on the competition tab and enter.
2. Attend Salon Management Studio's "Email Marketing made easy course". The course is only R500 and comes with a 100% money back guarantee. Click here for the next training date. At this course you will learn how to:
download ready-made special offers
customise them for your salon
how to create your own special offers
email promotions to your clients
place special offers on Facebook and your website
tie all of this together with sms marketing and in-store sales techniques
3. You have to run 2 sms promotions per month during the period of the competition.
4. You have to run at least one email promotion per month during period of the competition. Please note: to do this using Salon Studio CRM you will need a proper domain name and email address. I.e. yourname not a gmail type account. For more information on what a Salon Domain is and why it is so important to have one, contact Vaughan now on 0827863223
5. Setup a Facebook page for your Salon and start your Facebook Marketing. Salon Management Studio will guide you every step of the way. PLUS we will give you an awesome application that lets you put your special offers up on Facebook. For an example of this click here.
At the end of February, you will have to submit a short report to Salon Management Studio a. detailing how many new customers you brought into the Salon
b. by what percentage your turnover increased
c. what marketing campaigns your ran on your marketing,
Salon Management Studio will also do an audit on your Salon Studio CRM database and the Salon that grew the most and increased their turnover by the greatest percentage, will win and the owner will be sent to a Luxury Game Lodge with their partner.
It is that simple. So the question is, "Are you serious about growing your business?" Then enter right now by clicking

here

. You have nothing to lose but a lot of business to gain!